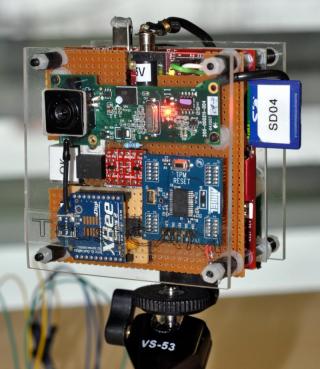 At the Pervasive Computing Group at Alpen-Adria Universitaet Klagenfurt we have a strong research background on distributed smart camera systems and visual sensor networks (VSNs). Over the past years we developed special interest in privacy and security aspects of VSNs. As part of our research we designed and implemented a prototype of a trustworthy camera system called TrustCAM (cp. picture on the right). The knowledge gained from this preliminary work serves as the basis for the TrustEYE project. For reference purposes we subsequently list relevant preliminary publications.

TrustCAM Publications

Disclaimer: Most of the publications on this page are copyright protected. The papers published on this site represent the authors' versions of the work and are not intended for redistribution.